Customer Testimonials
Hardy Engineering: Real Customer Reviews
The testimonials on this page have been voluntary submitted by our customers, by sending us a testimonial you grant us permission to publicly display your review and agree to our privacy policy. Please note that leaving an email address is optional, we will NEVER display your email address nor will we share it with 3rd parties.
My Volvo p1800 is now running so much better. Bill and the team have worked wonders
My Triumph TR3 is transformed! Bill and the team at Hardy did an excellent rebuild of both the gearbox and the overdrive exactly to the agreed deadline - I highly recommend.
Bill and his team have done a brilliant job on my Gearbox.
They replaced my synchro rings (3rd,4th,5th and 6th) and replaced the clutch on my Hyundia ix35.
Most people didnt want to touch it or was very over priced.
Hardy engineering was very good with price, quickness and honest.
Thank you bill and your team!
5 Star recommendation
Just a very quick note to say how pleased I am with what you have done to the car.
The 3.54 final drive has absolutely transformed it, the torque from the engine is more than capable, but also sorting out the gear lever has made it a much nicer car to drive.
I just want to get out and enjoy it so thank you very much for what you have done and hope to see you out in the summer.
They did my Audi A3 fly wheel new clutches in auto box great job really pleased bill and staff very helpful and polite keep up good work
I used Hardy Engineering 5 years ago for my Volvo XC90, new rear diff and the result was perfect and great value compared to any other option I had at the time
Returned to them today for some further advice on another vehicle.
A trustworthy and reputable company worth travelling to like me from Essex!!
Thanks again.
How refreshing to find a company that really know their subject and offer a very friendly and exceptionally helpful service.
They assessed the problems with my MGB gearbox, quoted for the work, and the completed work had no hidden extras.
Brilliant service, thank you Bill and your colleagues.
You asked for feedback on the work you just completed on my TR4A .... well it's like driving a different car. Absolutely great and, with the uncomfortable clonking gone, a lot more fun to get out and about in.
I really Must add my appreciation of your "what would I do if it was my car" approach to tackling the driveshafts. It would have been very easy for you to advise throwing a lot of money at them.
Thanks again.
Paul
Bill and his team did a fabulous job of rebuilding my Austin Healey 100 gearbox and overdrive for competition use. Straight cut Sebring ratios and an overdrive that engages faster than you can blink!
Thanks again chaps, Adrian.
The people at Hardy Engineering could not have been more friendly and helpful. Many thanks to Bill in particular for sorting out my problem with a Micra automatic gearbox and getting me going again.
Dear Bill & Neil, again many thanks for the outstanding job on my XK150 gearbox and overdrive ! Pleasure and confidence are back !! Great…
Pascal
Just picked up my Rav4 from Hardy engineering from having the gearbox overhauled. My car feels like a completely different car with a very quiet G/Box and easy clutch, really pleased with this service and would recommend them anytime. Bill and his team were very polite, imformative and very professional, Excellent service, would definately use them again, 5 * ,thankyou.
My MG midget differential was rebuilt to perfection and is running a treat - I would recommend your service every time.
Thanks so much to Bill and the team for the overdrive and gearbox repair to my GT6. The team were always accommodating and helped me understand the work needed and what it would cost me. The car is now running brilliantly and has been transformed by the work done. Thank you
Just returned home from a 1200 mile round trip to the Silverstone Classic in a MGB GT V8 with the gearbox rebuilt by Hardy engineering. Gearbox was brilliant , next task for them is the rear axle. Once again, a big thanks to all concerned.
Had my BJ8 for three days end of May with Bill and his outstanding team to renew the gearbox, overdrive and differential. Car drives fantastic now. Bill had all parts on stock and even found a used rear wheel bearing to fix the car by Friday cob. It was worth to come over from Cologne for this job. I enjoyed every minute with the guys. Friendly and supportive staff. Highly recommended in every aspect. Thank you.
Andreas
Brilliant job rectifying a reverse gear problem on my 1959 Alfa 2000 Touring Spider. True professionals and very reasonable rates.
managed to drop off my transet for diff repairs early, should have been on 10th very good welcome, nice people. just hope the diff is not as bad as it sounds. in there capable hands now. it was nice to see bits of gearboxes and diffs again, i miss working on then in my youth, thanks boys see you soon...reguards mick
Just picked my Jaguar XJ1 x351 up after the team repaired a rear wheel bearing for me. No more noise drives like new. Thank you to the team at Hardy.
Dave
great service thank you for rescuing the v8 gear box cant wait to get back on the road maybe see you at Goodwood next year.once again highly recommended to anyone with transmission problems
Fantastic service from Bill & the team. Dug me out of a hole whereby I could not find help over in France where I live. Spent months over here trying to get a dead differential resolved. Ended up contacting Bill following a referral from the local dealership.
Quick as a flash I was able to get the support & confidence in their knowledge & immediately felt all was not lost with my car. axle shipped over , assessed, repaired & returned . Superb
First Class! An honest, efficient and competent company - expert in their field and fair in pricing. A pleasure to deal with and would recommend to everyone.
Thank you.
Hi Bill, just want to thank you for repairing the diff for my 1980 mg midget, it's all fitted and working great, cheers Ken
Hi,
Just a quick thank you for a job well done. I am very pleased with work you did on my 1275 gearbox. It now back back in the car running well. I would have no hesitation in recommending your company.
Thanking you once again.
Kind Regards
John Meadows
Hi Bill.
What a refreshing change to find an engineering shop that will work on older vehicles with genuine interest and great attention to detail.
My old and rare VW LT 4x4 camper van came to you with a very badly worn rear axle and you have rebuilt it using impossible to find parts and is now like new. Not an easy job on a 4 ton truck, but we are very pleased with the results.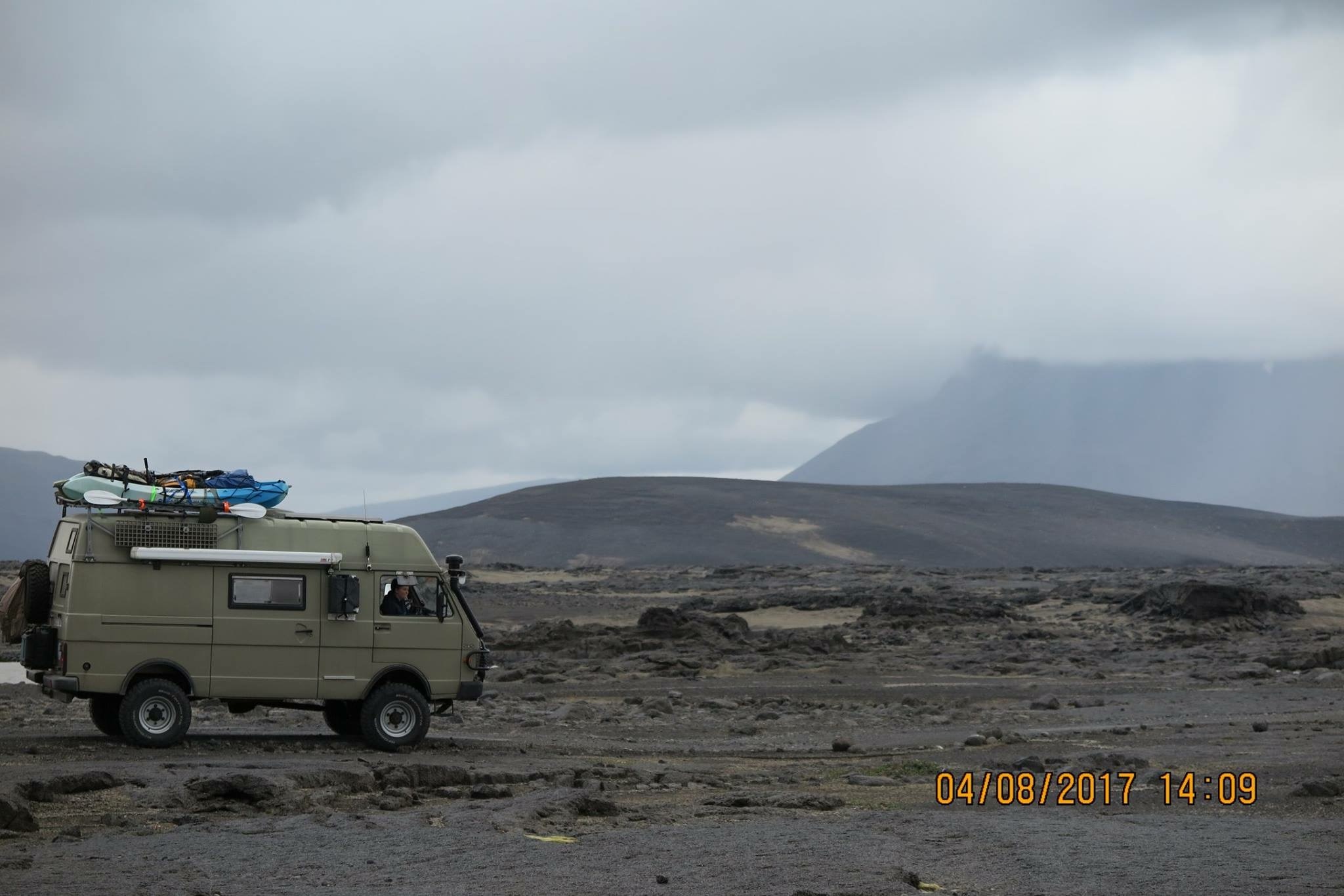 We have just returned from a 4,500 mile trip of a lifetime to Iceland where we have driven about 1000 miles off road in very technical terrain.
Thankyou!
Hi Bill
I still cannot believe how you and your team were prepared to spend so much time sitting in and standing under the Westfield trying to fathom out where the persistent grating was coming. I was so impressed and most grateful - thank you.
Driving back to the Island was uneventful. The car went like a dream. 70 to 80 mph brilliant. So much wind noise, I couldn't hear anything else!
As ever
Godfrey
Thanks for sorting the clutch on our VW Passat CC. Quality work at a good price.
Hi Bill,
Just a quick mail to tell you that the Aston Martin DB2 got a 3rd place on performance index and a class win at SPA Classic this weekend!
Regards,
Laurens
Just arrived home, after having the overdrive problems sorted on my Stag. In the 5 years I've owned her the overdrive has never acted as smoothly as it did driving around the M25 today. Thanks once again to Bill and his team at Hardys for a job well done.
Thank you very much for repairing my gearbox and overdrive of my 1964 Austin Healey 300 during my holidays in 2 days.
Perfect job! Great service from everybody of the team. Thank you Michelle for driving us to our B&B.
Kindest regards
Stefan
During the past fourteen years I have used Hardy Engineering three times for work on my 1964 Austin Healey 3000, first the gearbox, then the overdrive and more recently a complete rebuild of the Differential and back axle. On each occasion the work carried out was exemplary, at a very reasonable price and by a courteous and friendly team of people.
I am very pleased with the work done on my automatic Subaru. The issues with the driveline that were causing me concern have now been resolved. The car is a lot smoother, and my confidence in it functioning correctly has improved. Thank you for the work done.
Hi Bill, Just want to let you know what a great job you and the team did. You have transformed my Healey. I will feel a lot more confident when I take my trip to France and will not be worrying about how to drop down from 3rd to 2nd while taking a bend on a mountain road. All the best see you in the new year.
Regards Kevin
Thank you very much for repairing my clutch so quickly. Great service and value for money. Easy to get my vehicle to you and so grateful for noticing the issue with my exhaust which you also fixed at the same time - so much better than I would have expected from my cars main dealer. Thanks again Bill and Michelle!